Starting a Welding Program from Scratch at Eastern Gateway Community College
April 25, 2017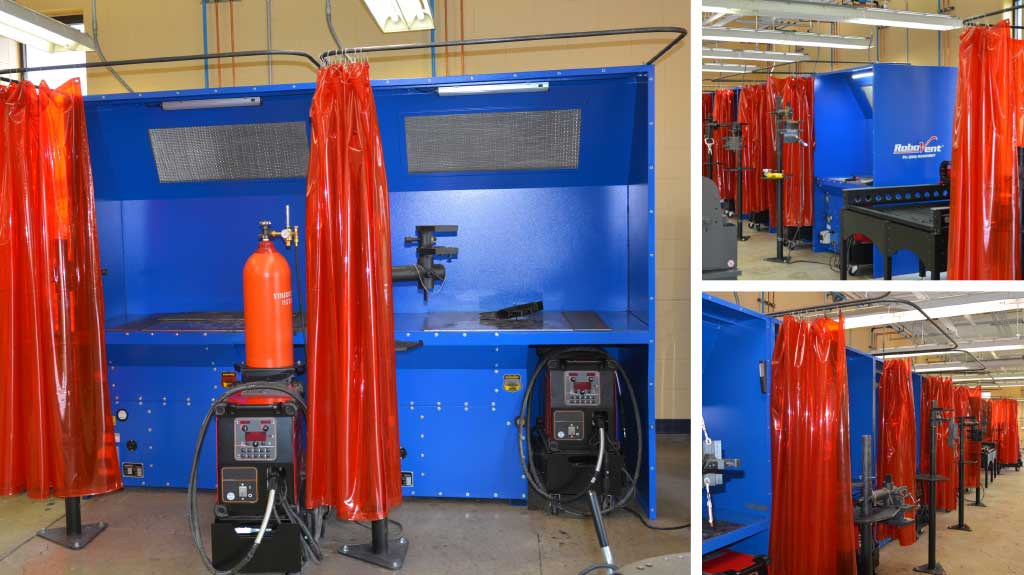 Eastern Gateway Community College (EGCC) College is a community college with one main campus in Steubenville, Ohio, as well as two branches in Youngstown and Warren, Ohio. The Youngstown branch has several successful skilled trade programs, ranging from diesel mechanics to auto body work to machining. They wanted to add a welding program to train dozens of new welders each year and help local companies address predicted skilled labor shortages.
The Problem
Once the green light was given to establish a welding program, the race was on to set up an appropriate classroom space. Ryan Pasco, EGCC Project Manager, knew that he would need a workspace solution that would not only allow for quality instruction, but also keep the classroom clean and clear of any harmful smoke or contaminates. That meant selecting an air filtration system that would accommodate the unique needs of a welding classroom.
Pasco faced several challenges when it came to selecting the right filtration solution to fit his workspace. A variety of factors came into play, such as:
Customization: The classroom required a system that would be able to work in an existing space. The building would not allow for a large centralized ducted collection system.
Scalability: Welding classes vary in size. The system would need to be able to accommodate classes from just one student to more than two dozen.
Deliverability: Once the bid was chosen, the equipment needed to be on site quickly.
The Robovent Solution
After reviewing several bids, Pasco concluded that RoboVent would be the right fit for his classroom. He worked with RoboVent's experienced Solutions Directors and determined that the CrossFlow™ Table would be the solution to the challenges Pasco was facing. In order to optimize the solution for his classroom, the model he selected required a good deal of customization, including adjustable curtains. To accommodate changing class sizes, the instructor could power up a single unit for a couple of students or fire up all 14 if the class was large. This modular system will save the school a substantial amount of electricity over time; there is no sense running a large system when only a few stations need filtration. Once the solution design was agreed upon, Pasco needed the equipment delivered ASAP. Working with the Solutions, Production, Project Management and Customer Service teams, the 14 CrossFlow Tables were delivered ahead of schedule and installed with no problems or delays.
The Result
With the RoboVent Crossflow tables installed and operational, Pasco and the EGCC faculty were ready to welcome a new wave of students to the program. Superior customer service and lightning-fast responses to issues that arose during the purchasing process were the most notable positive experiences that the EGCC staff and faculty expressed. Pasco is so pleased that he already has plans in the works to outfit the Steubenville, Ohio branch with similar equipment. The future is bright for the welding program at EGCC and the students they serve.
Number Of Lives Improved – 18