Benefits of Weld Training Ventilation
December 17, 2016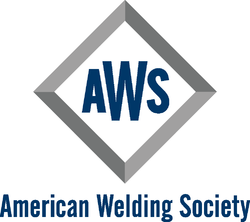 Skilled Workforce Opportunities Lead to Weld Training Demand
According to the American Welding Society, the welding industry could face a shortage of about 400,000 operators by 2024. To counter this trend, the industry is taking a three-pronged approach: training more operators, helping existing employees build skills, and educating existing manual welders to operate automated systems.
The central focus of the industry's plan is education. This focus has put an increased premium on quality weld training facilities to keep up with the demand while adapting to the expectations of progressively savvy students who have no interest training in the stereotypically dingy, smoke-filled welding environment.
Weld training facilities must balance safety concerns and the quality of instruction with an eye towards quick expansion to meet demand. This poses challenges for weld fume extraction system design. A system must be able to ebb and flow with a fluctuating number of students while the capture of weld training fumes must not interfere with the teacher/student interaction
Welding Ventilation Training Facilities
Welding ventilation equipment for training facilities should be self-contained, quick-to-install and allow for student/teacher interaction. Given the toxic nature of weld fume, source capture weld fume extraction is often desired for training facilities. Two common solutions exist for source capture of weld training fumes: self-contained tables and central collection systems.
Welding booths and workstations incorporating back- or downdraft technology often make the most sense for training facilities. Each welder has an isolated work space, and the all-in-one nature of the units means they can be easily added or moved as the facilities enrollment evolves.
Backdraft and downdraft tables capture weld fume without encroaching on the workspace. This is accomplished by creating airflow either directly into the table or up and away from the welder. From there, contaminated air can be filtered within the unit itself before being cycled back into the training environment.
Central collection systems have a singular filtration unit which is linked to source capture equipment by duct work customized for the facility. Fume arms or vent hoods are integrated to provide source capture without the need for anything aside from the ventilation system and a standard welding table.
Weld Training Ventilation Systems by RoboVent, The Leader in Clean Air
RoboVent weld fume extraction solutions deliver clean air in the most demanding and respected weld training facilities. Our wide selection of ventilation systems for weld training applications range from easy-to-install backdraft tables which can be operational in as little as 60 minutes to custom-designed central collection units incorporating the latest technology in dust collection hoods.
One of the most popular choices for training facilities is the RoboVent CrossFlow Table. The RoboVent CrossFlow Table is a compact, self-contained air-cleaning system that is ideal for educational facilities or repair shops looking for an all-in-one bench-and-filtration unit. Weld schools love the CrossFlow for its easy installation, low maintenance and cost-effective filtration.
RoboVent units incorporate a variety of innovative technology to keep trainees safe such as SparkOut Spark Arrestance, SafeSensor Particulate Monitoring and Endurex RMO filters.
Explore our entire line of source capture ventilation systems for weld training in detail below, or contact us today to discuss which approach is best for your facility.